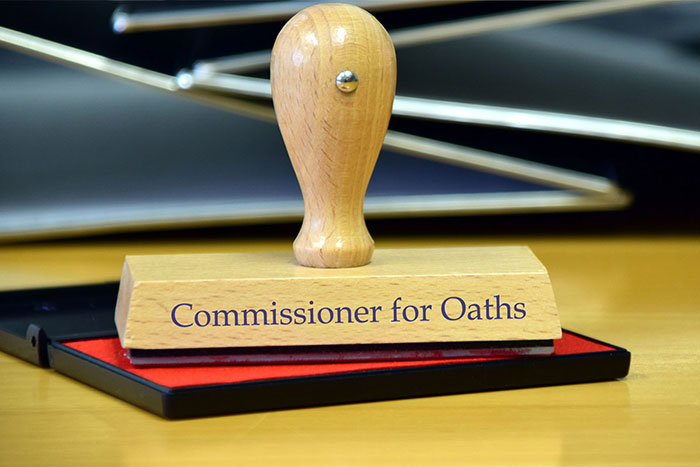 MaxLaw's Solicitors have extensive experience taking affidavits, statutory declarations, power of attorneys, and other legal documents.
We have been providing our clients with unwavering commitment, honesty, and integrity. With our experience and knowledge, we are able to determine the best course of action for each client, provide the best advice, properly prepare your documents, handle complications, and handle matters to the utmost satisfaction of our clients.
MaxLaw's Commissioner of oaths Team
A lawyer or solicitor who is authorized to administer an oath to a person making an affidavit is known as a commissioner for oaths or an oath commissioner.
The Lord Chancellor has given the commissioner for oaths the authority to administer, verify, and authenticate affidavits, statutory declarations, oaths, and significant legal or commercial documents. The commissioners for oaths have the authority to obtain and verify a variety of documents and statements, including declarations of one's identity, nationality, and legal status; deeds relating to a change of name; and attestations of documents used for business or legal purposes, such as identification cards, licenses, passports, and permits. They can also act as "Power of Attorneys," which gives them the legal right to act on your behalf in any situation where you might need them, such as when you need to appoint lawyers to handle your estate's legal matters, execute your last will and testament, or oversee the operations of your foundation or fund. They could serve as witnesses for the signing of crucial legal documents.
Power Of Attorney
Witness to the Signing of Documents
Identification, passport, and license attestation
Change Of Name Deed
Certification Of Documents
Verification of Nationality and Identity
Statutory Declaration
Affidavits
Attestation of Business Documents
Testimonies
Attestation of Marriage, Divorce, Birth, and Death Certificates
Our Commissioner For Oaths Solicitors at MaxLaw are dedicated to providing quality services for all Commissioner For Oaths matters. We ensure accurate guidance based on your documentation and status, submit applications with required documentation promptly and provide timely updates on your Commissioner For Oaths matters.
Our team of solicitors can communicate with you in various languages, including Arabic, Chinese, English, French, German, Hindi, Pashto, Punjabi, Saraiki, Sindhi, Tamil, and Urdu.