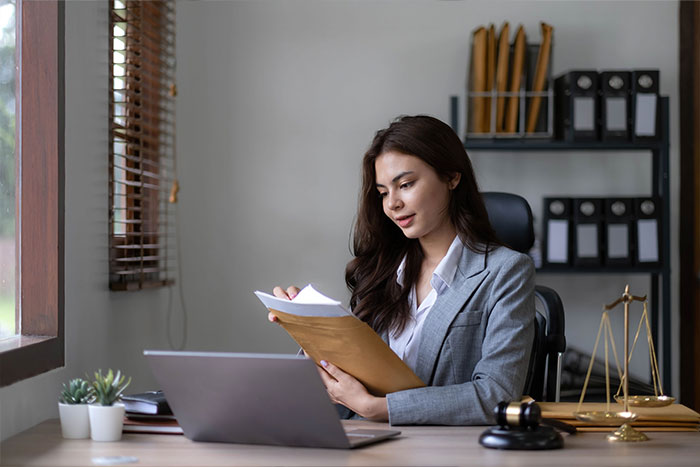 We understand that legal situations can be overwhelming and require careful consideration. That's why our team of skilled attorneys is committed to providing you with the highest level of personalized attention and tailored solutions to meet your unique needs. Whether you're facing a challenging contractual agreement, a real estate transaction, or any other legal situation requiring ILA, we are here to help.
MaxLaw's Independent Legal Advice Team
What sets us apart is our unwavering dedication to independence and objectivity. As a firm specializing in Independent Legal Advice, we ensure that our clients receive unbiased guidance that protects their interests. Our lawyers have extensive experience in analyzing legal documents, contracts, and agreements, allowing us to provide a thorough assessment of the potential risks and implications involved. We will carefully review your legal matters and offer clear, concise advice to empower you to make informed decisions.
Our team has a deep understanding of contract law and can guide you through drafting, reviewing, and negotiating various types of contracts. Whether you are entering into a business partnership, employment agreement, or lease contract, we will ensure that your rights and interests are protected.
Buying or selling property can be a complex process with significant financial implications. Our real estate lawyers provide expert ILA to help you navigate through transactions, including purchase agreements, mortgage contracts, and lease agreements, ensuring you have a comprehensive understanding of your rights and obligations.
From business formations to mergers and acquisitions, our corporate law team offers tailored ILA to help you navigate the legal complexities of running a business. We assist with entity selection, shareholder agreements, intellectual property matters, and corporate governance issues.
Our employment law attorneys have extensive experience in providing ILA to both employers and employees. We can assist with employment contracts, non-disclosure agreements, workplace policies, and dispute resolution, ensuring your rights are protected and your legal obligations are met.
We offer ILA in various areas of family law, including divorce, child custody, property division, and prenuptial agreements. Our compassionate family lawyers provide the support and guidance you need during emotionally challenging times, advocating for your best interests.
Our Independent Legal Advice Solicitors at Max Law are dedicated to providing quality services for all Independent Legal Advice matters. We ensure accurate guidance based on your documentation and status, submit applications with required documentation promptly and provide timely updates on your Independent Legal Advice matters.
Our team of solicitors can communicate with you in various languages, including Arabic, Chinese, English, French, German, Hindi, Pashto, Punjabi, Saraiki, Sindhi, Tamil, and Urdu.