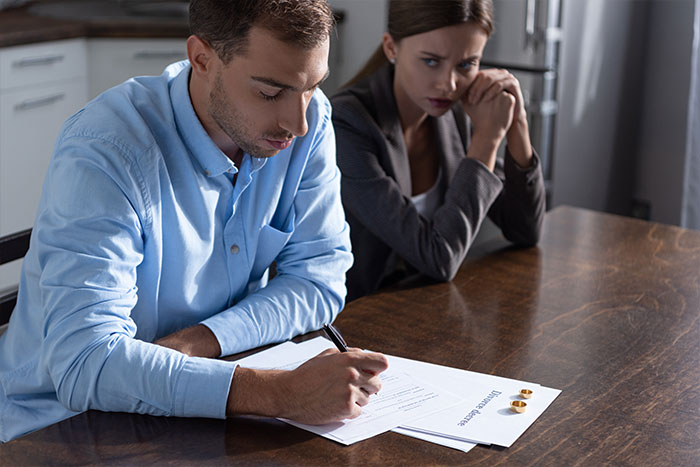 Our team of experienced family law solicitors is dedicated to assisting you with a wide range of family law matters. Whether you're facing divorce, separations, child access disputes, or any other family-related issue, we are here to provide guidance and support you require.
MaxLaw's Divorce & Family Law Team
Our compassionate approach coupled with our expertise in family law allows us to navigate complex situations with care and sensitivity. Discover how our family law solicitors can help you find practical solutions and ensure the best possible outcomes for you and your loved ones. Learn more about our services and how we can support you through this challenging time.
When it comes to family law matters, our dedicated team of family law solicitors at Max Law is here to provide you with the assistance you need. Whether you are dealing with divorce, separation, child custody, or any other related issues, we have the expertise to guide you through the process. We understand the emotional challenges that can arise from family disputes, and we are committed to helping you navigate through these difficult times.
Our team is available to support you through flexible communication options, including phone, email, or in-person consultations, tailored to your preferences. We take the time to listen attentively to your case, ensuring that we understand your unique circumstances. Our approach is to create a comfortable and supportive environment where you can feel at ease, knowing that we are here to advocate for your best interests.
At Max Law, we believe in providing sensible and sound advice to help you plan for a happier and more harmonious future. Our team is approachable, supportive, and dedicated to guiding you through the complexities of family law matters. Trust us to provide you with the support you need during this challenging time.
Our Family Law Solicitors at MaxLaw are dedicated to providing quality services for all Family Law matters. We ensure accurate guidance based on your documentation and status, submit applications with required documentation promptly and provide timely updates on your Family Law matters.
Our team of solicitors can communicate with you in various languages, including Arabic, Chinese, English, French, German, Hindi, Pashto, Punjabi, Saraiki, Sindhi, Tamil, and Urdu.